This is an article from the May 1965 issue of Black Belt Magazine with the title of: "Kuoshu Chinese Fist & Foot Fighting".
The article is about my teacher, Sifu Tim Tackett, who spent nearly 3 years on the island of Taiwan during his stint in the US Air Force (at the Shu Lin Kuo Air Force Station). This article was published several years before he began training in the art and science of Jeet Kune Do (in 1971) in the backyard of Sifu Dan Inosanto.
During his time in Taiwan, Sifu Tackett was exposed to and trained in Xing Yi Quan, Tai Ji Quan, Shaolin Kung Fu (Northern and Southern Shaolin – Sil Lum), Monkey style and more.
Below you'll find the article in its entirety. If you prefer to download it, you can do so by clicking on the download link below this article.
———-
Download the Article by Clicking on Image: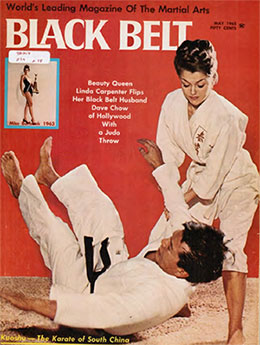 Click to open PDF File